Automotive Aluminum foil Wiring Harness Tape
Laminate backing provides good conformability and smooth, consistent unwind. High temperature silicone adhesive. Reflective backing protects from radiant heat and light exposure. 200ºC Continuous Operating Temperature (250ºC Intermittent). Flame-Retardant, Self Extinguishing.
Solve engine cabin heat, noise, corrosion, wear, cooling problems.The development trend of the future wiring harness industry.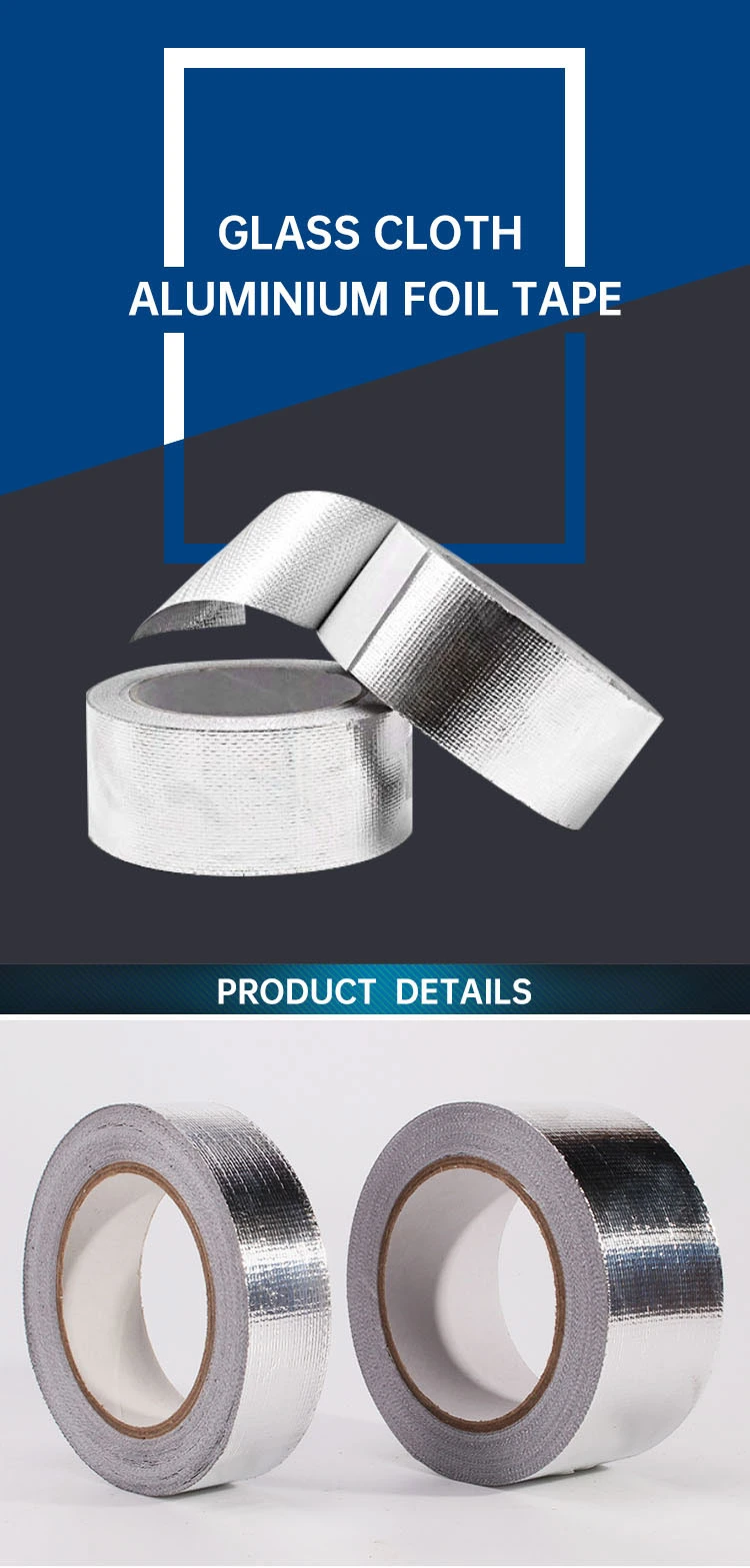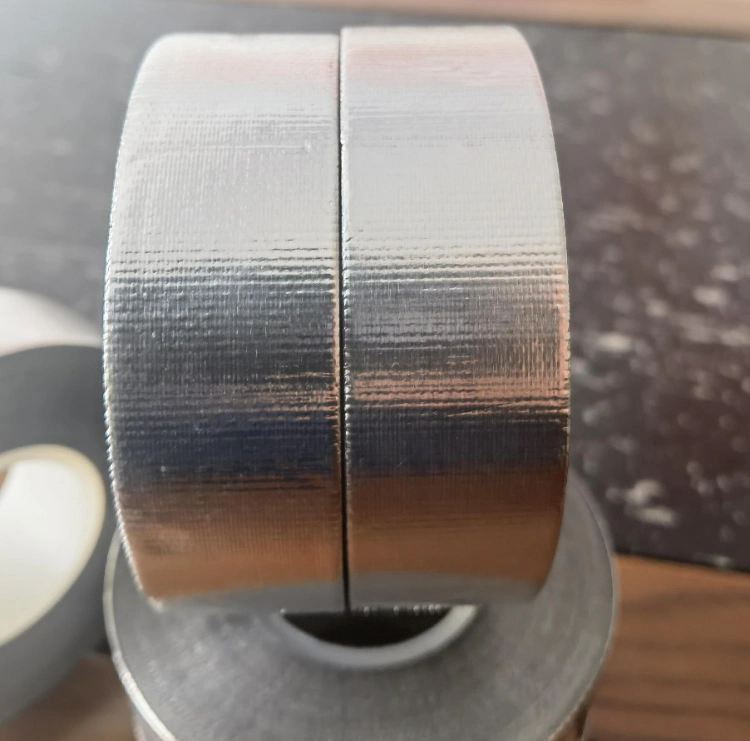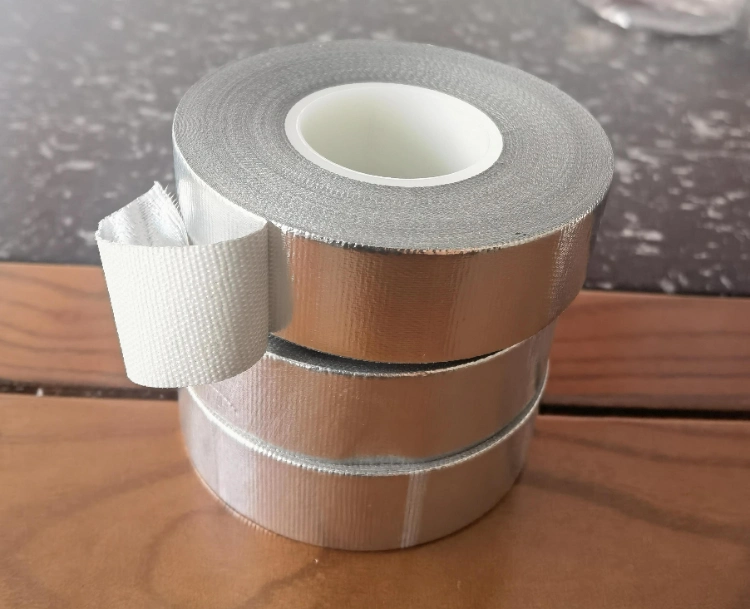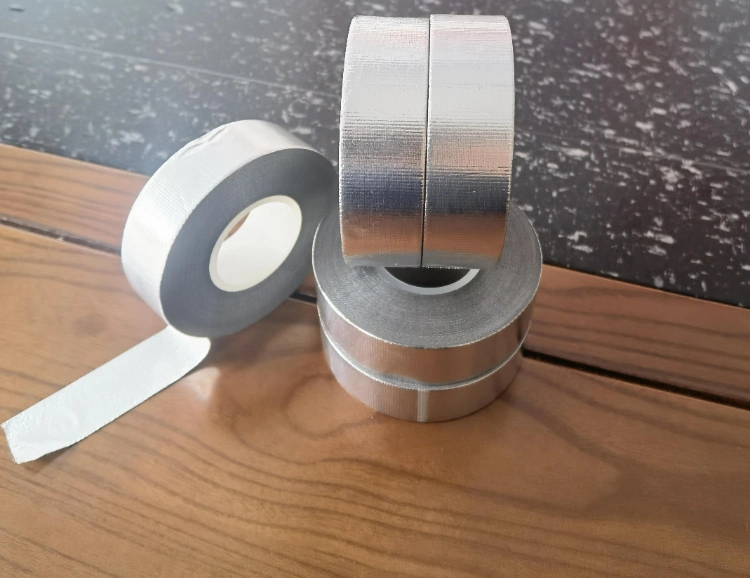 Product Information
Product Name

Glass Cloth Aluminum Foil Tape

Thinckness

160um

Color

Sliver

Common Size

25mm*25m or Customized

Material

Aluminium Foil+Glue

Feature

(1) Aluminum with Fiberglass Scrim backing provides excellent reflection of both heat and light.
(2) High quality adhesive with super strong adhesion offers good sealing and bonding on Foil-Scrim Facing joints and seams in ductwork application.
(3) Low moisture vapor transmission rate offers excellent sealing and patching performance

Application

For automotive wire harness joining and sealing Foil-Scrim Facing laminated fiberglass blanket/duct board /pipe section joints and seams; joining and sealing flexible air duct seams and connections. May also be used for other industrial uses requiring a tape with these characteristics and benefits.