Description of Factory Supply Directly 2B BA SB No. 4 Finish 410 420 430 Stainless Steel Strip
1.4016/430 Stainless Steel Coil
Product Spec
Type

Int'l Standard

Steel Designation

Main Chemical Compositions

Mechanical Properties

Cr

Ni

Mo

Proof Stress (N/mm2)

Tensile Strength (N/mm2)

Elong- ation

HRB

430

ASTM A240-96

UNS S31803

16.00~18.00

0.75

>= 220

>= 450

>=22

>=89
Commonly used specification of Stainless Steel Coil
HOT ROLLED STAINLESS STEEL COIL
| | | |
| --- | --- | --- |
| Thickness | Width | Surface |
| 2.5.0mm ~ 28.0mm | 1220MM ~ Max. 2300mm | NO.1 |
COLD ROLLED STAINLESS STEEL COIL
| | | |
| --- | --- | --- |
| Thickness | Width | Hardness |
| 0.1mm ~ 0.4mm | Could be negotiable for small strips,max.300mm | 1/4H ; 3/4H ; 1/2H ; FULL HARD |
| 0.5mm ~ 6.0mm | 1220mm ~ Max. 1540mm | 2B, BA, Satin Brushed(No.4) |
Description

Factory Supply Directly 2B BA SB No. 4 Finish 410 420 430 Stainless Steel Strip

Standard

ASTM GB/T JIS4 ASME BS DIN EN.

Material

310S, 310, 309, 309S, 316, 316L, 316Ti, 317, 317L, 321, 321H, 347, 347H, 304, 304L,

302, 301, 201, 202, 403, 405, 409, 409L, 410, 410S, 420, 430, 631, 904L, Duplex, etc

Brand name

TISCO, BAO STEEL, ZPSS, LISCO, POSCO, NAS.

Technique

Hot Rolled And Cold Rolled.

Surface

2B, 2D, BA, NO. 1, NO. 4, NO. 8, 8K, mirror , checkered , embossed , hair line, sand blast,Brush, etching, etc

Thickness

0.25~150mm

Width

600mm, 1000mm, 1219mm, 1500mm, 1800mm, 2000mm, 2500mm, 3000mm, 3500mm, etc

Length

2000mm, 2440mm, 3000mm, 5800mm, 6000mm, etc

Price term

Ex-Work, FOB, CNF, CFR, CIF, etc
Surface Treatment and characteristic
Surface finish

Characteristics and application

NO.2B

The surface brightness and flatness of no2B is better than no2D. then through a special surface

treatment to improve its mechanical properties,No2B could nearly satisfy

comprehensive uses.

The surface is finished by heat treatment and pickling or processes corresponding thereto after hot rolling.

NO.1

NO.4

Polished with abrasive belt of grit #150-#180,have better brightness with discontinuous

coarse stria,but thinner than No3, are used as bathtub buildings inner and external

ornaments electrical appliances kitchen utensils and food processing equipment etc.

Polished with abrasive belt of grit #150-#320 on the NO.4 finish and has continuous streak

HL

mainly used as buildings ornaments elevators,door of building, frontal plate etc.

BA

Cold rolled, bright annealed and skin-passed, the product have excellent brightness and good

reflexivity like mirror,kitchen apparatus,ornament etc.

8K

The product have excellent brightness and prefer reflexivity can to be the mirror.
No 1 Finish
Plate is hot rolled, annealed, pickled and passivated. This results in a dull, slightly rough surface; quite suitable for industrial applications which generally involve the range of plate thicknesses. Grinding marks may be visible in isolated areas.
Some of the thinner thicknesses within the plate range are Cold Rolled; but Sheet, Coil and Strip gauges are produced by Cold Rolling, ie rolled without and heating of the material. Cold Rolling hardens the material, and the thinner sizes may have to be subjected to an intermediate anneal and pickle, or bright annealed, during the reduction of thickness to final gauge.
The starting material for Cold Rolling always has a No. 1 finish. Cold Rolled material is supplied with the following standard mill finishes.
No. 3 Finish
This is a ground unidirectional uniform finish obtained with 80 - 100 grit abrasive.
It is a good intermediate or starting surface finish for use in such instances where the surface will require further polishing operations to a finer finish after subsequent fabrication or forming.
No. 4 Finish
This is a ground unidirectional finish obtained with 150 grit abrasive. It is not highly reflective, but is a good general purpose finish on components which will suffer from fairly rough handling in service (eg restaurant equipment).
No. 6 Finish
These finishes are produced using rotating cloth mops (Tampico fibre, muslin or linen) which are loaded with abrasive paste.
The finish depends on how fine and abrasive is used, the uniformity and finish of the original surface.
The finish has a non-directional texture of varying reflectiveness. "Satin Blend" is an example of such a finish.
No. 7 Finish
This is a buffed finish having a high degree of reflectiveness.
It is produced by progressively using finer and finer abrasives and finishing with Buffing compounds. Some fine scratches (grit lines) may remain from the original starting surface.
No. 8 Finish
This is produced in an equivalent manner to a No. 7 Finish, the final operations being done with extremely fine buffing compounds.
The final surface is blemish free with a high degree of image clarity, and is the true mirror finish.
Note
The finer polished finishes (No. 4, No. 6, No. 7 and No. 8) are generally only produced one side of the sheet, the reverse side being either a 2B or No. 3 Finish.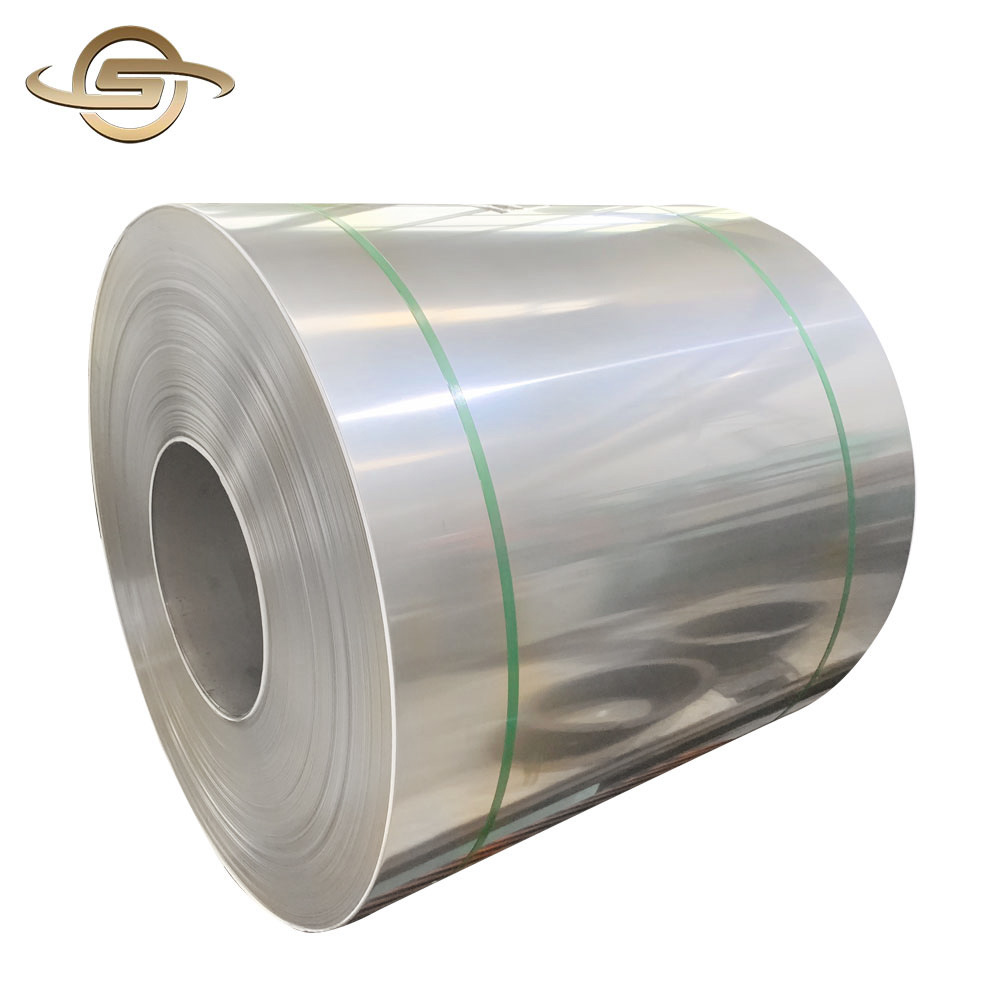 58500 sqm of main area in Headquarter, total investment USD 490
million.
2 sets twenty-roll reversible cold rolling line with max width
1450mm.
2 sets of traction type consecutive Bright Annealing Line.
1 set of tension leveling processing line with max width 1450mm.
2 sets of tempering line.
1 set of withdrawal and straightening unit.
Other related washing, clearing and testing facilities.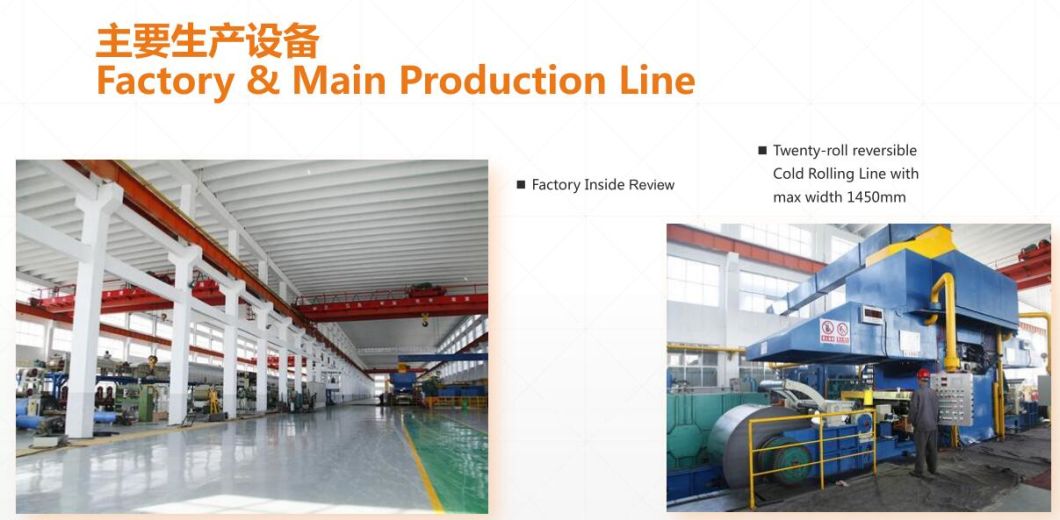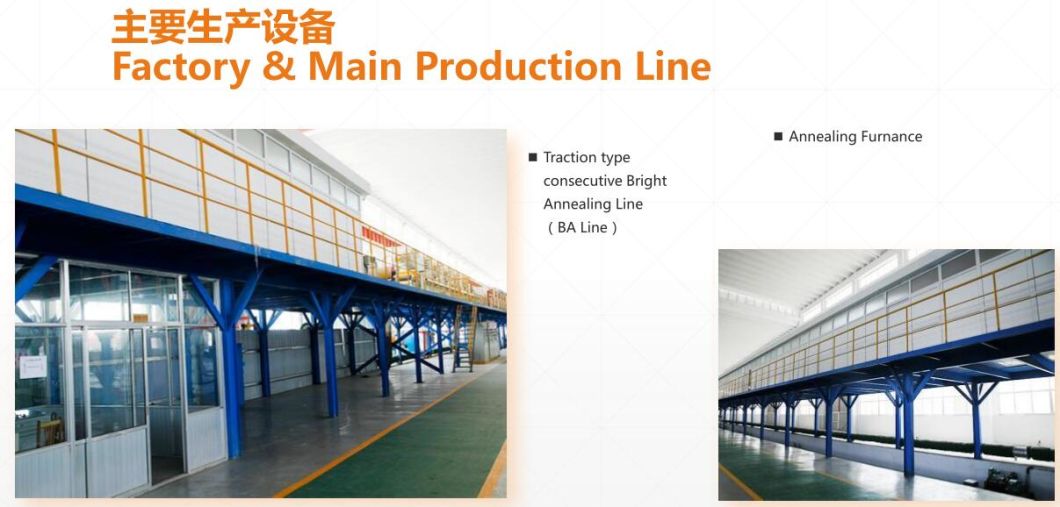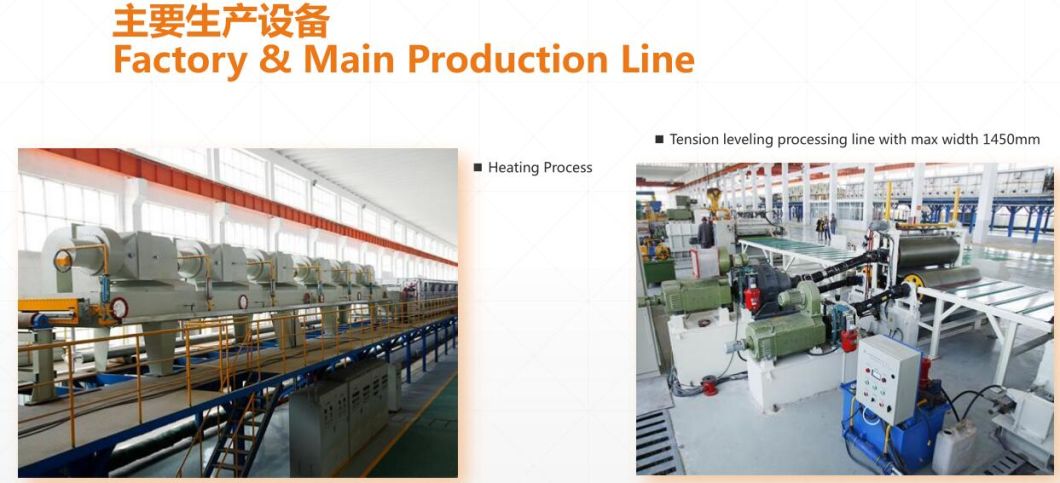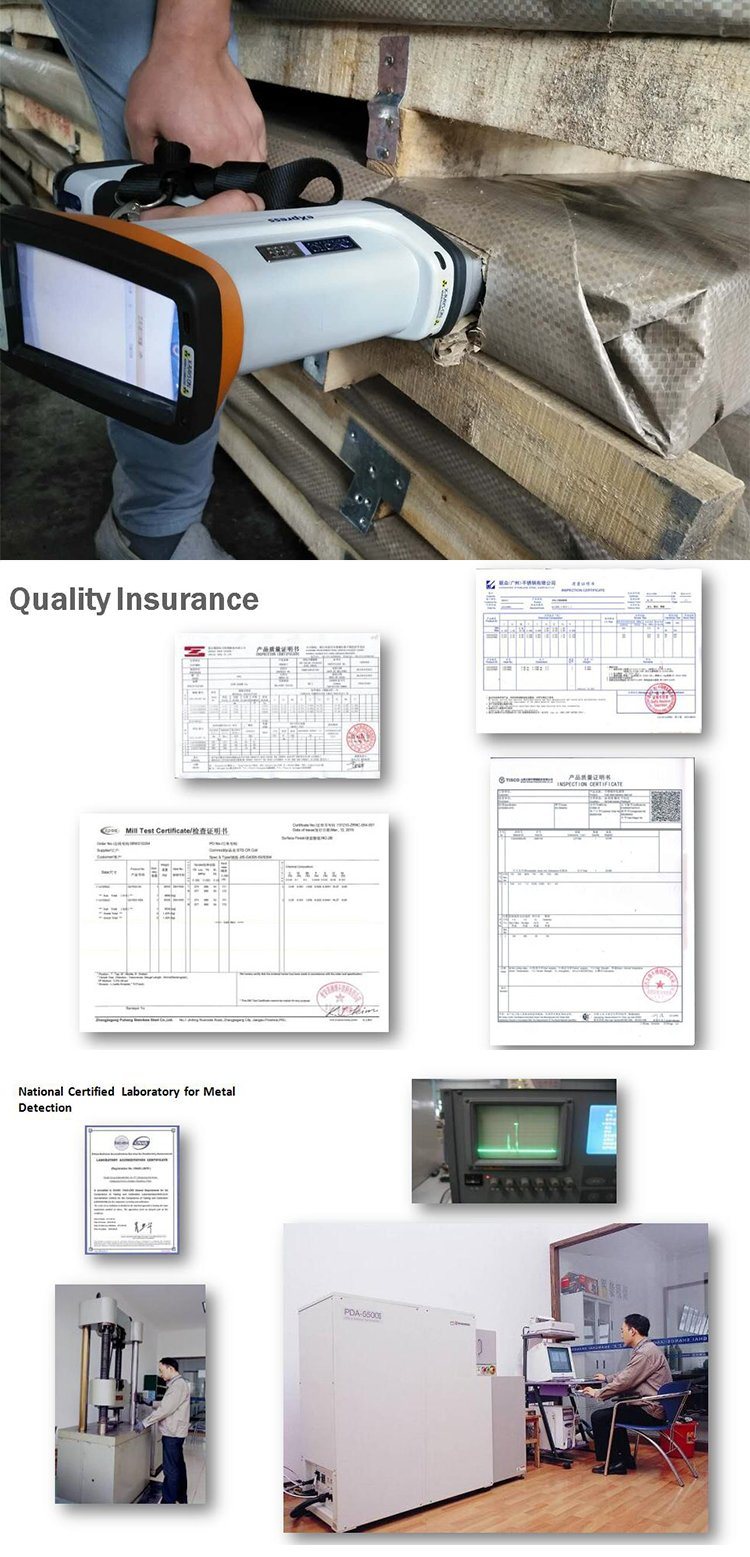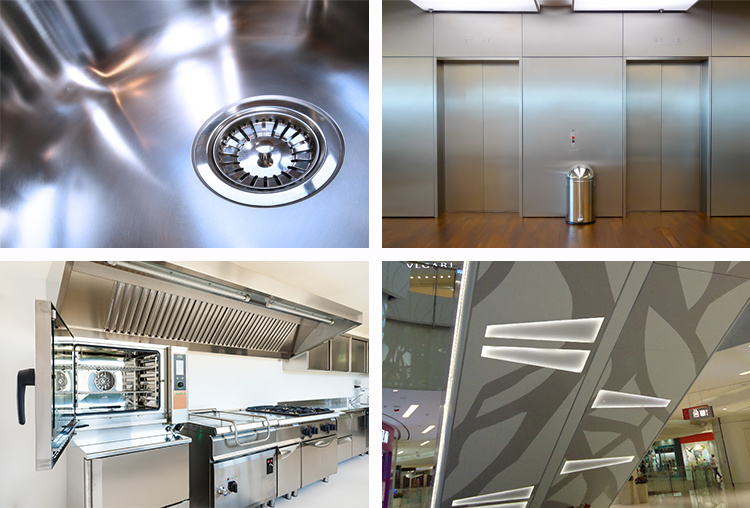 FAQ
Q:Are you Manufacturer or Trading company?
A: We are both manufacturer and trade in
Qingdao
city,
Shan
dong Province, China.
Q: Which mill hot
rolled
coils are you using?
A: We are using such as BAOSTEEL, TISCO, JISCO
,POSCO
and LIANZHONG (GUANGZHOU LISCO) etc.
Q:What's your main products?
A: Our main products is including Stainless Steel coil/sheet grade in 201,304,316L,430,410,Stainless Steel circle grade in 201&304&410&430.
Q: Can you make DDQ ( Deep Drawing Quality)?
A: Yes, we can. Our material can be used for stainless steel pots, stainless steel sinks, stainless steel bowls etc. U can tell us your usage, and we will adjust the mechanical propertise to meet your requirement.
Q: How to get a sample?
A: FREE samples are available for your checking and testing.If you require for a small piece,we can afford courier cost,it depends.
Why Do You Choose Us ?
·
We have high reputation based on best quality products;
·
We can offer competitive price for your bu
si
ness;
·
Our after-sell service team will help you solving all the related problems ;
·
Shortest and stable delivery time;
·
We can provide stainless steel processing services.